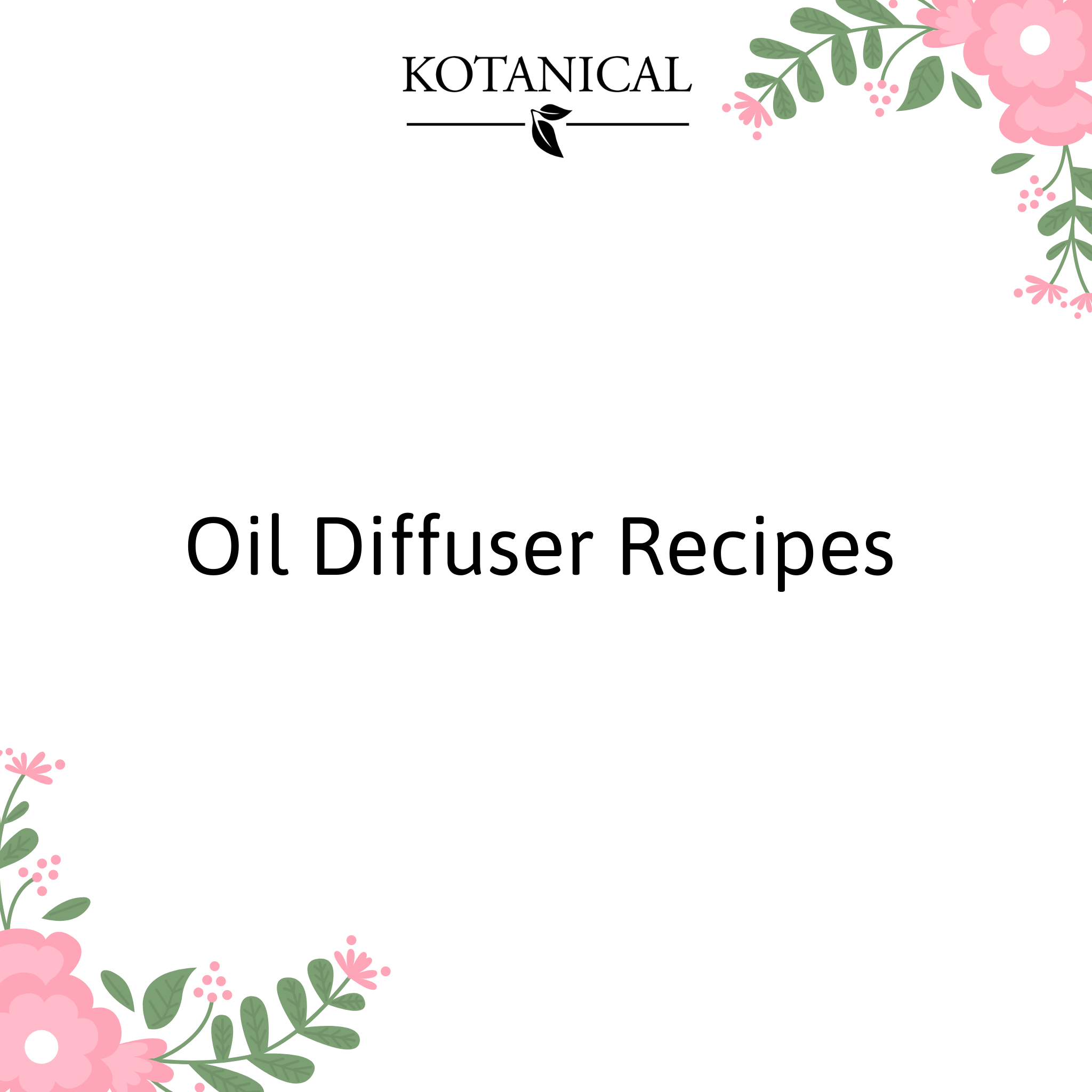 A big common question I always get is can you mix oils in a Diffuser ? Then answer is yes! So I been having so much fun experimenting with recipes for our Stone Oil Diffusers, and I'm sharing some of our favorite essential oil recipes today! Of course, there's nothing wrong with diffusing a single oil, as I love just using some oils on their own, but mixing them together to create great scents or benefits for the home opens up a whole new world.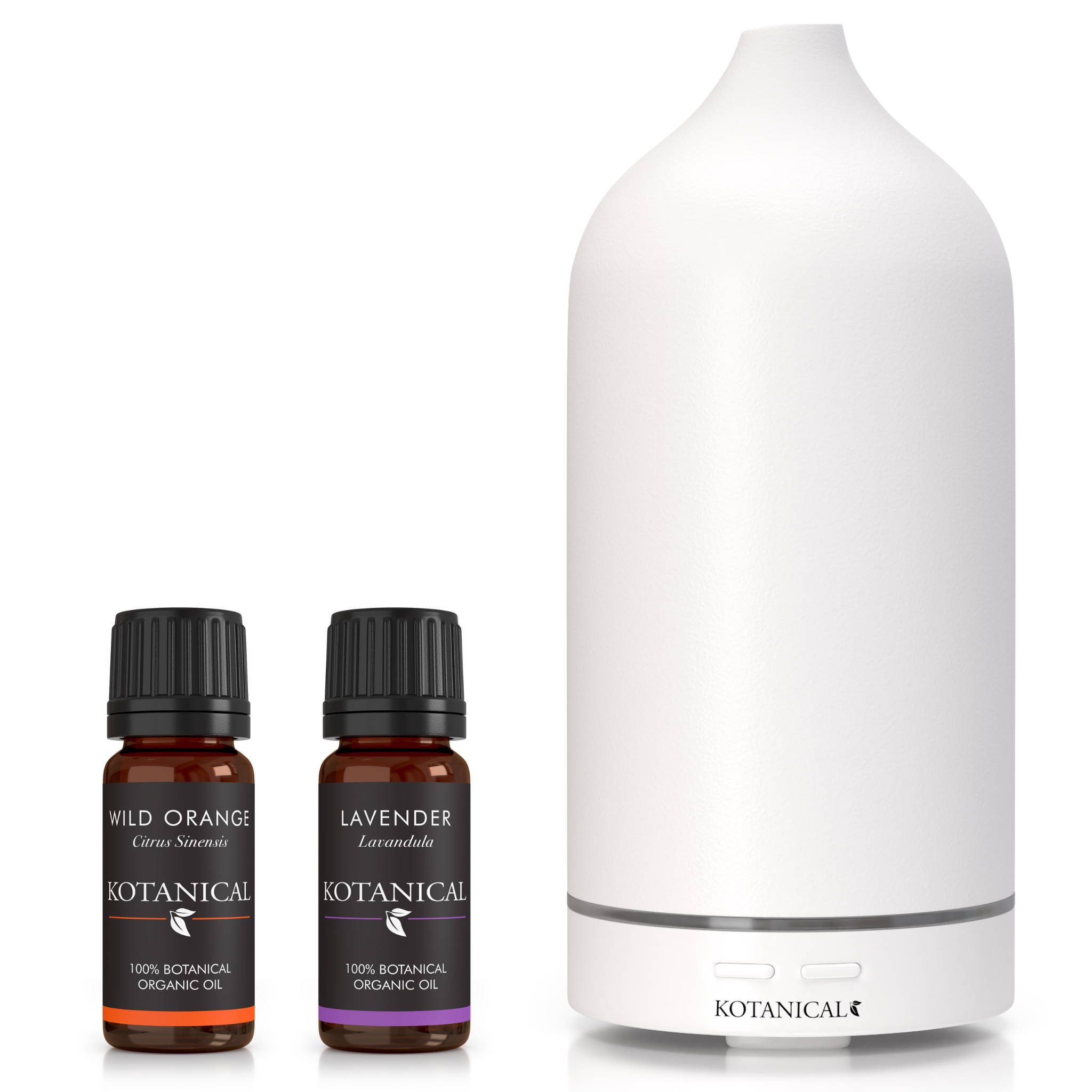 Stone Ultrasonic Diffusers: Small machine, major wellness impact. The Kotanical Stone Diffuser (seen here) is perfect for living rooms and other large spaces.
Morning Mist Essential Oil Recipe BlendThis blend is a great way to wake up as it increases mental alertness (which is also great for an afternoon pick-me-up) and stimulates. 4 drops Wild Orange + 4 drops Peppermint
Refresh and cleanse your space, and your palette with this summertime scent! 3 drops Grapefruit + 3 drops Lavender + 2 drops Lemon + 2 drops Spearmint
Cheer up your home with a citrusy blend of liquid sunshine. 3 drops Wild Orange + 3 drops Grapefruit + 2 drops Lemon + 2 drops Lime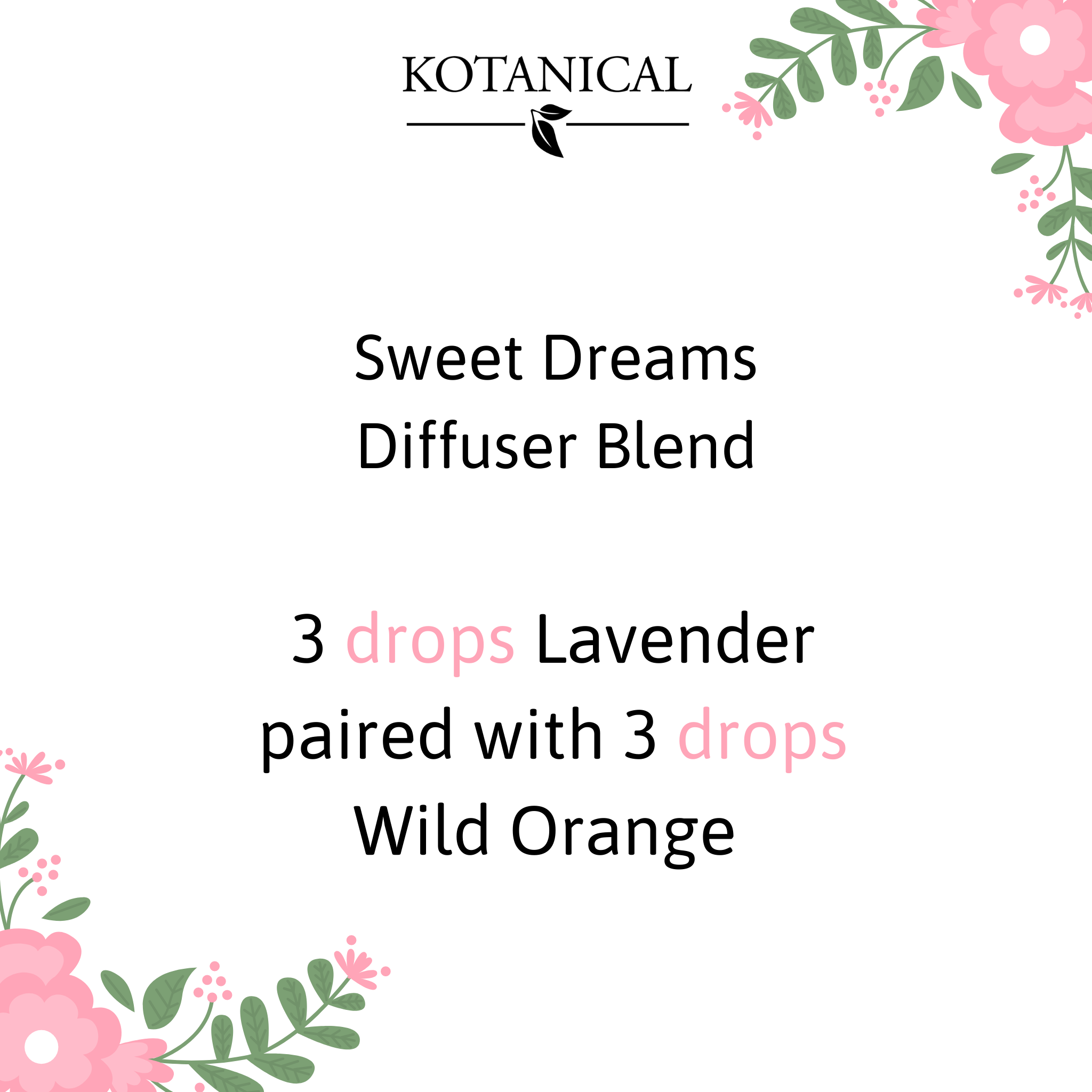 A great way to purify the air while also making your home smell like you've spent the day cleaning. 1-2 drops each of Lemon + Lime + Wild Orange + Grapefruit
Focus, Focus, Focus Blend
Diffuse to get your head in the game. 2 drops Peppermint + 2 Eucalyptus + 1 drop Rosemary



Bacteria Buster Essential Oil Recipe Blend
During cold and flu season, say goodbye to 99% of airborne bacteria by diffusing this blend. 4 Rosemary + 2 drops Lemon + 2 drops Tea Tree



Headache Relief Diffuser Blend
While Peppermint is great for relieving headaches when rubbed on the temples and back of the neck (and Clary Sage for hormonal headaches), you can also diffuse a blend that will help bring continued relief to the toughest headaches. 1-2 drops each of Marjoram + Rosemary + Peppermint + Lavender

Our Essential Oils are 100% Organic Certified Cruelty Free by the leaping Bunny Program with true wellness benefits to help you sleep better, stress less, boost your energy or lift your mood.
KOTANICAL: Little Drops Of Oil, Big Difference.
Checkout our Stone Oil Diffuser collection for more information!